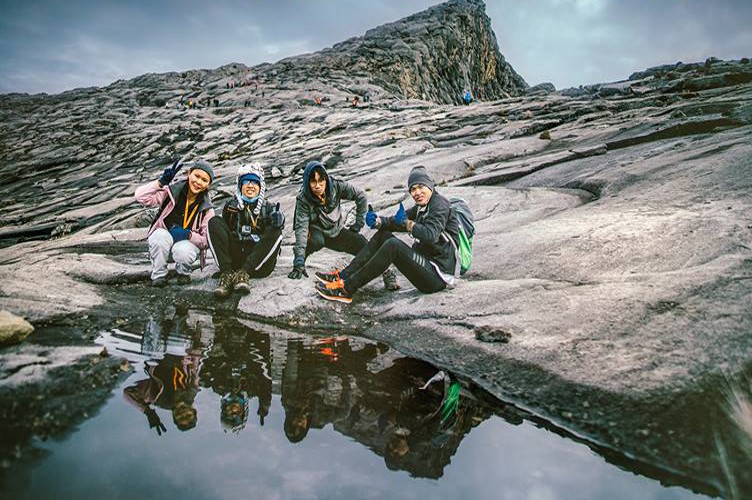 I feel like pushing my own limit so I am going to climb Mount Kinabalu with 3 of my friends this Wednesday, wish me luck! Scoliosis (S shaped spine) has become part of my life ever  since early form 2 in high school, it is idiopathic. I'm still thankful that I do not have any breathing difficulties or any heavy pain which regularly comes along as a package for a Scoliosis patient. My last meet up with the doctor is like 3 years ago, andmy curve is like 40 something degrees, I have not and refuse to go through any operation yet of putting steel rods into the body to fix the spine, hopefully not in the future too.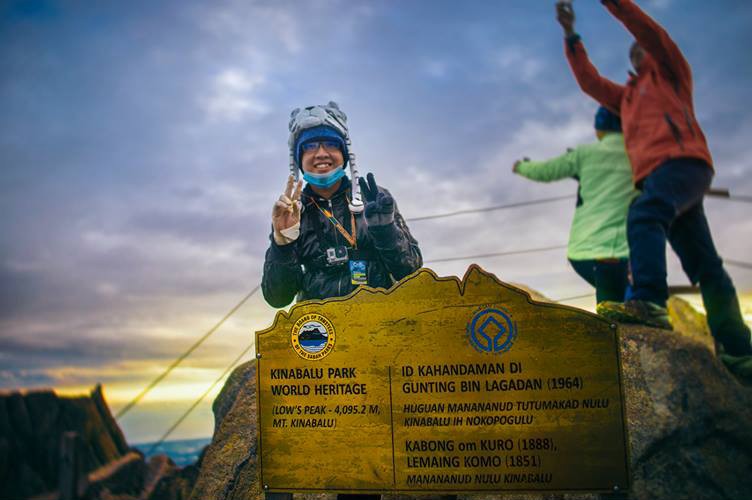 17 JUNE 2017 -  The Summit of Mount Kinabalu!
The first 6km hike to Laban Rata is fine. (We forgot to take our lunch pack, we started hiking around 9.20am and manage to reach Laban Rata around 1.50pm) I guess my daily 3km run and stairs climb helped me a lot, I gradually got used to my scoliosis back sore as well. The last 2km climb to the summit after the rest in laban rata is mentally and physically tough for me personally. Summit climb starts around 2.30am, it's chilly cold and my LED light unfortunately spoiled before the summit hike starts, I have to depend on the lights from my friends and mountain guide as well. My hiking bag shoulder strap broke unexpectedly before reaching Sayat-sayat check point which is kinda frustrating (my friend Pau helped me to tie it back). I got sweet nice shots along the way up (although it's not recommended to shoot while summiting because it will be even more tiring haha). I couldn't make it without my friends, I have to thank them for sharing the weight of my camera prime lenses, each weighs around 800g-1kg, also an extra pair of sock, heat pads from Angeline and the surgical glove from Gabriel - I realize the normal glove is too thick for me to use the camera. Lastly also have to thank our mountain guide Mr.Ivnur who is also a photography enthusiast for guiding and helping us all the way to the peak, and bringing us to the nice spots around the peak and helping us with the group photos!



View the work  - Mount Kinabalu, Sabah