The "In Search of Hope" series uses the moon as a symbol of hope in times when things don't go our way. What matters most is that we never stop searching for hope as the moon is only illuminated when its surroundings are dark. A man is a dead man when he ceases to expect from tomorrow. Keep on searching as part of the process of life, never the result.
To tell stories, writers use words and photographers use pictures. In this series, YONGL shares excerpts of a story that is rooted in the themes of hope; having hope, having too much hope, and never giving up hope. YONGL illustrates that too much hope may manifest into unrealistic expectations that can result in disappointment when they cannot be fulfilled. Have hope, have lots of it, but not too much that you'll be crushed under the weight of it.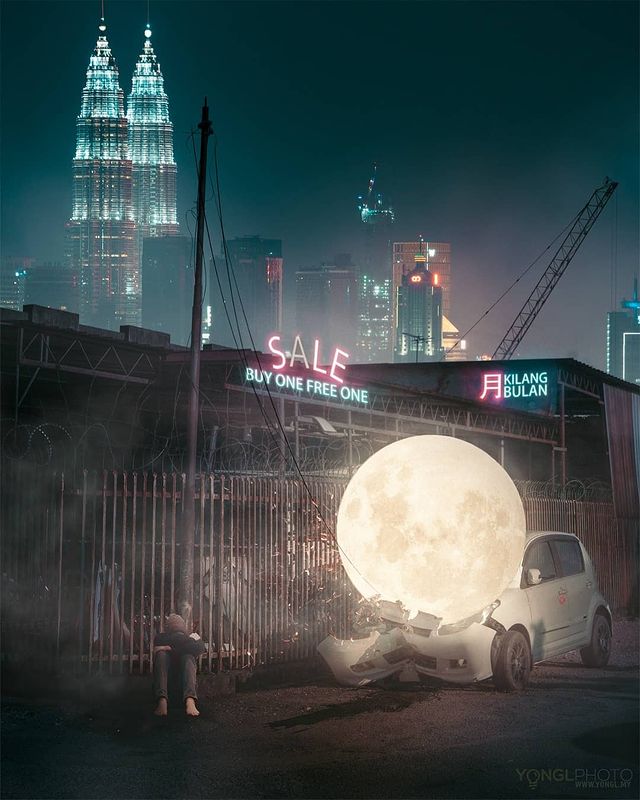 Where does hope come from? It can come from within ourselves but it also comes from others. YONGL tells us that we can share a small bit of the hope we have to others so that they may create a bigger hope of their own. When times are difficult, we must be hopeful and work towards sharing the sentiment with each other for a brighter tomorrow.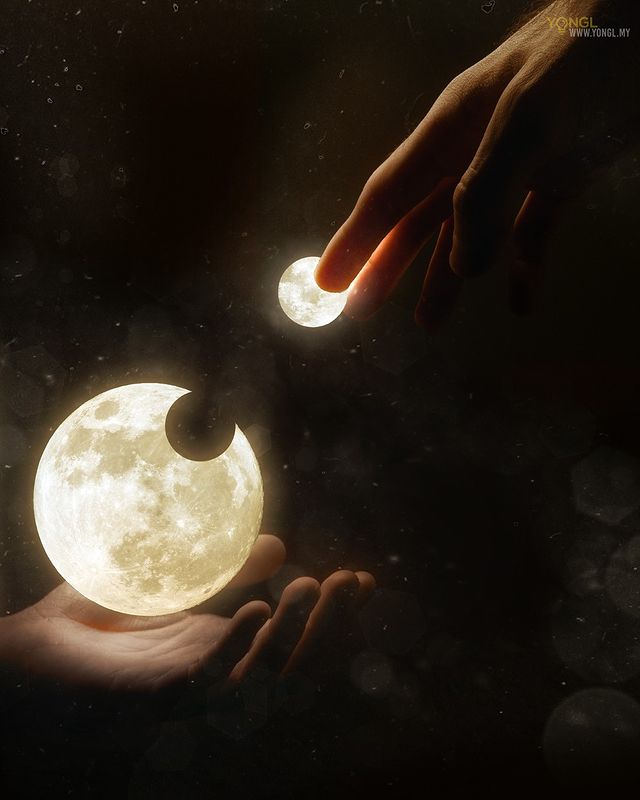 Where there is hope, there are people that provide it. YONGL captures the hard workers who work day and night in order to deliver a small ball of hope to the people that they love to the moon and back.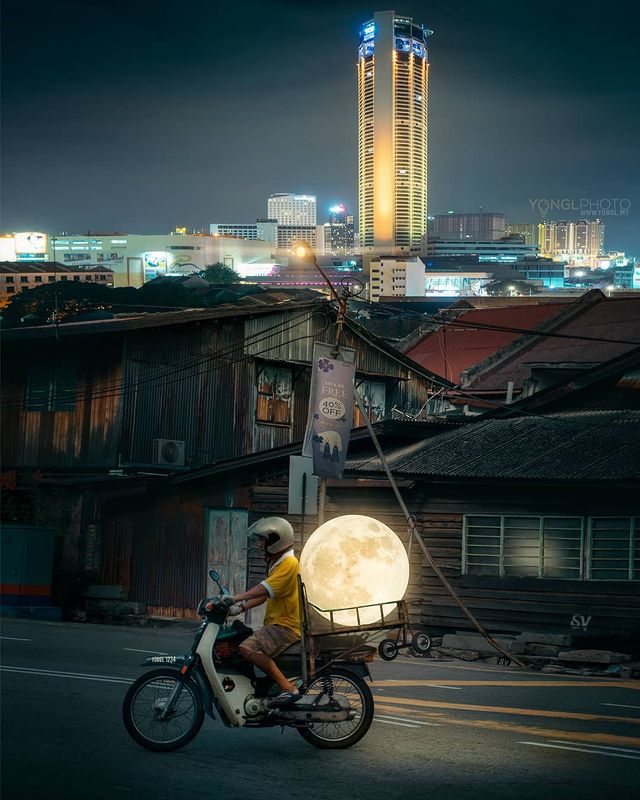 Through this series, YONGL does not only tell stories but also offers deeper perspectives and insights on life. He conveys the message that we mustn't hold onto hope until our dreams and desires are enslaved by it. Sometimes, letting go and allowing it to fly away may give us the chance to be hopeful for a better tomorrow.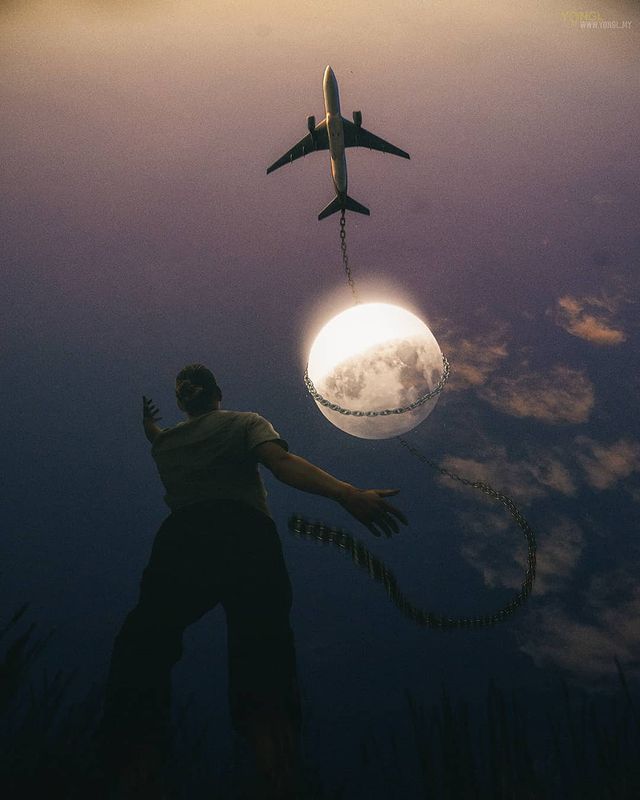 Hope is needed everywhere in every place. Just like the moon is needed to brighten the dark night, hope is needed to brighten the darkness in our homes, neighbourhoods, cities, and nations. A golden sliver of hope spilling through the streets of a city is enough to revive it from the dark.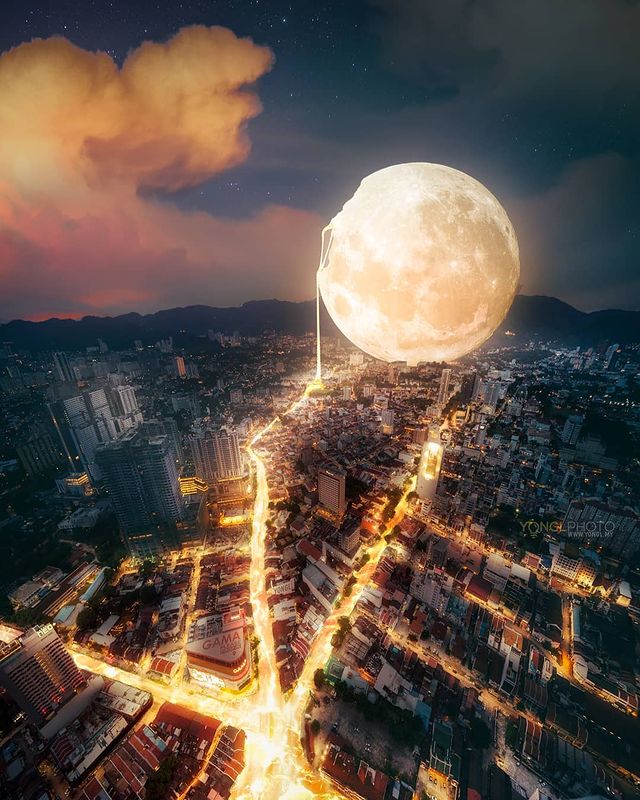 Hope may be within reach, we just need to go fishing for it. YONGL tells us to grab the resources and opportunities we have to reach for our dreams.  
Kuala Lumpur is a city built of hope. YONGL pays tribute to all those who work hard to stack bricks of hope upon one another in order to build the skyscrapers that inspire dreams.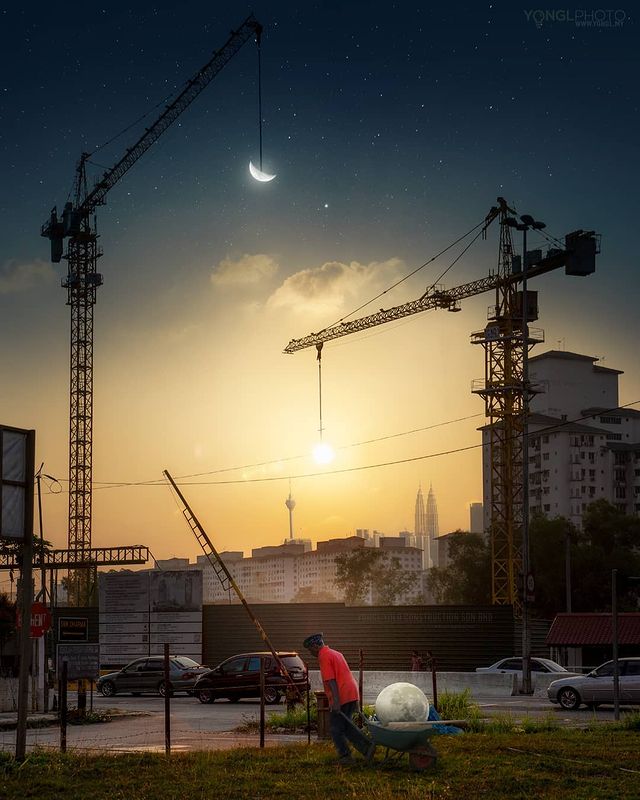 Be hopeful and aim for the moon. If you miss, you may hit a star.
YONGL continues to create and inspire Malaysians by depicting the bits and pieces of their everyday life against a backdrop of surrealism. Check out feature stories about YONGL on Free Malaysia Today, the Sun Daily and World of Buzz. Stay updated with YONGL's latest works on his Instagram and Facebook.