This special series represents YONGL's creative participation with Mitsubishi Motors Malaysia. The artwork in this series is built on the foundation of Mitsubishi's slogan, "Drive your Ambition", which states a strong commitment to the values and aspirations of its drivers. This series tells the story of a man behind the wheel of a Mitsubishi who transports the moon, a recurring concept which signifies dreams and ambitions, from the forest into the city. 
YONGL produced this series to highlight the toilsome efforts of a Mitsubishi driver who is determined to overcome harsh obstacles in order to fulfil his dreams and ambitions. YONGL tells us that just as the moon needs the sun in order to shine, our dreams and ambitions need to be brought into the light in order to glow.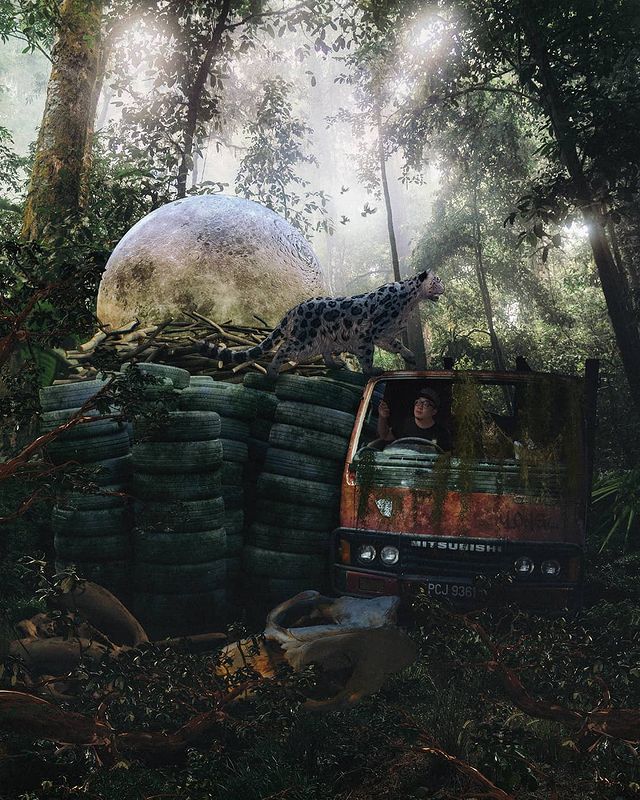 YONGL conveys that it is up to us to bring our dreams and ambitions out of the dark where they cannot shine and cannot be seen by anybody to a place where we can fulfill our true potential. The Mitsubishi is akin to a jaguar, leaping through the forest with great speed to transport its precious cargo to a place where it will be appreciated as it should be.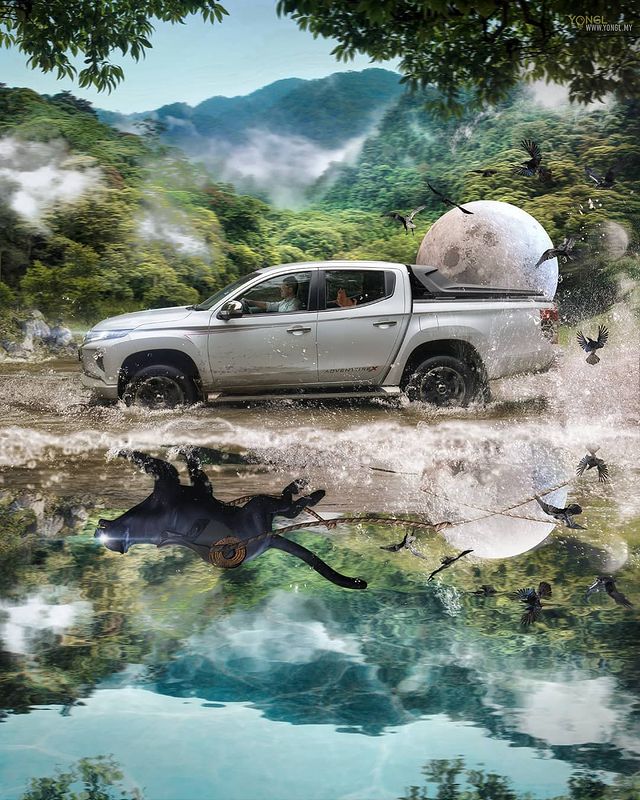 In order to succeed, we must take a leap of faith. The Mitsubishi driver takes this leap in hopes that it will guide him to his destination. Though there is the risk of falling and crashing, the driver believes that taking this shot in the dark is better than staying where he is in his comfort zone and not being any closer to achieving his goals.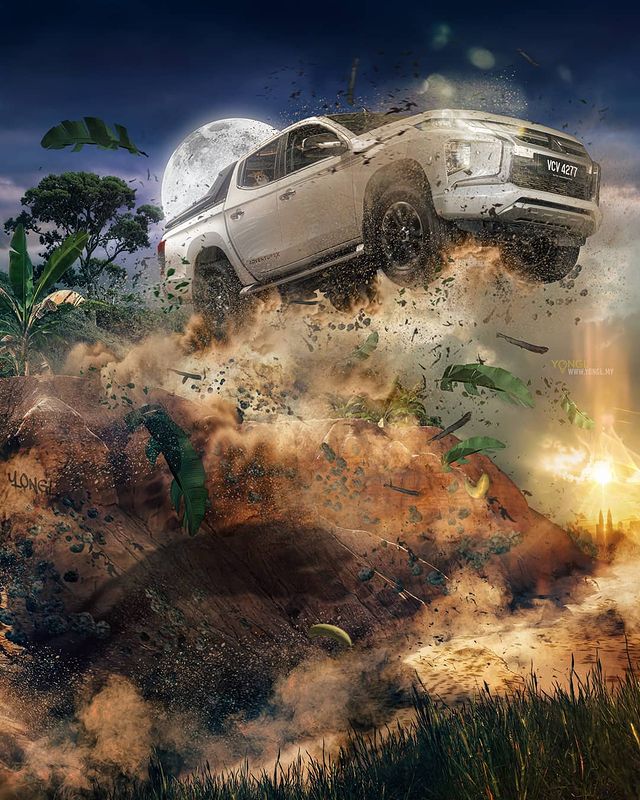 At last, the Mitsubishi is parked in the urban landscape and the moon has found light to reflect. Our dreams and ambitions can only prosper in an environment that nurtures them in order for them to glow as bright as the moon does against the stark backdrop of the night sky.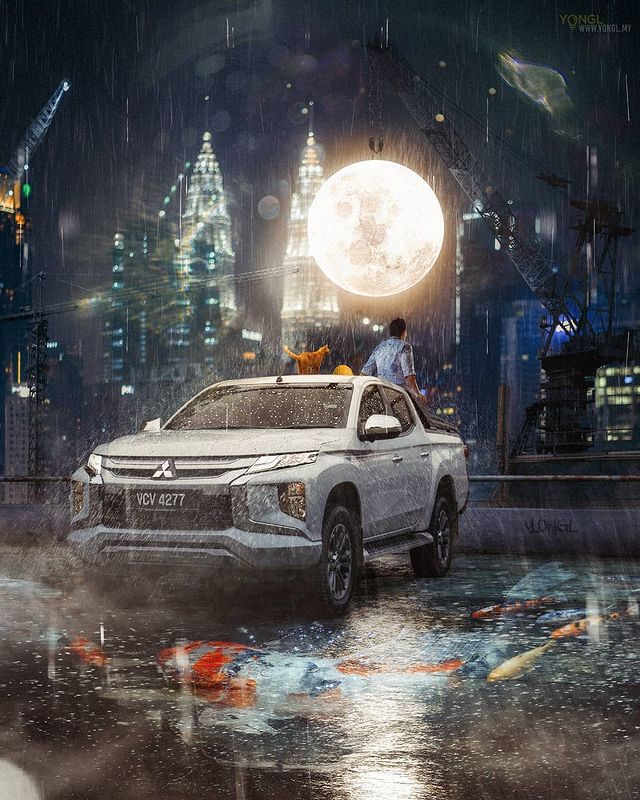 Arriving at your destination is not the conclusion of your story; there is always room for growth. YONGL tells us to work towards our dreams and ambitions by lifting ourselves up high despite everything that tries to bring us down. You never know how high you can fly until you try. YONGL encourages us to use the tools that we have to lift our dreams and ambitions up to great heights.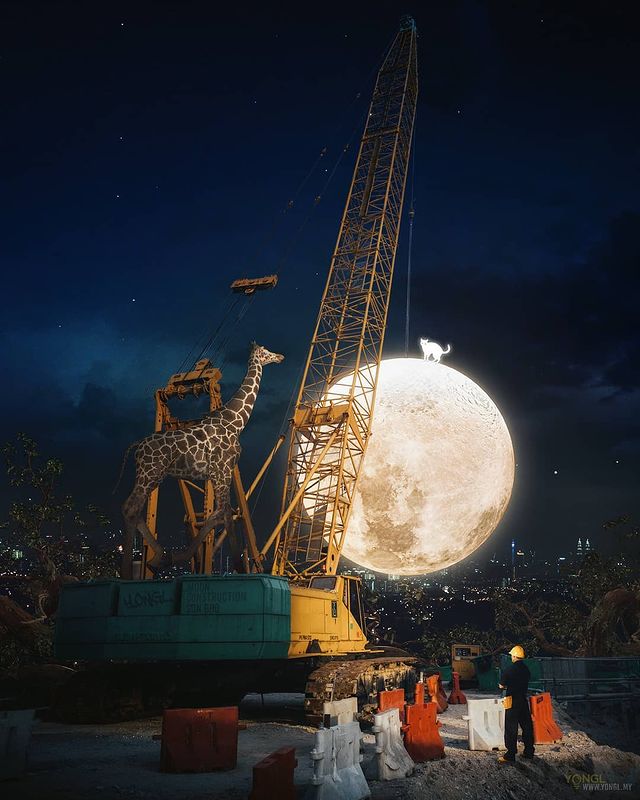 In this series, the Mitsubishi might have been portrayed like the pegasus of cars; galloping through challenges and taking leaps of faith only to fly higher each time. In reality, it is us ordinary human beings who are the drivers of such magnificent beasts. YONGL reminds us that we have to steer ourselves through life to get where we want to be.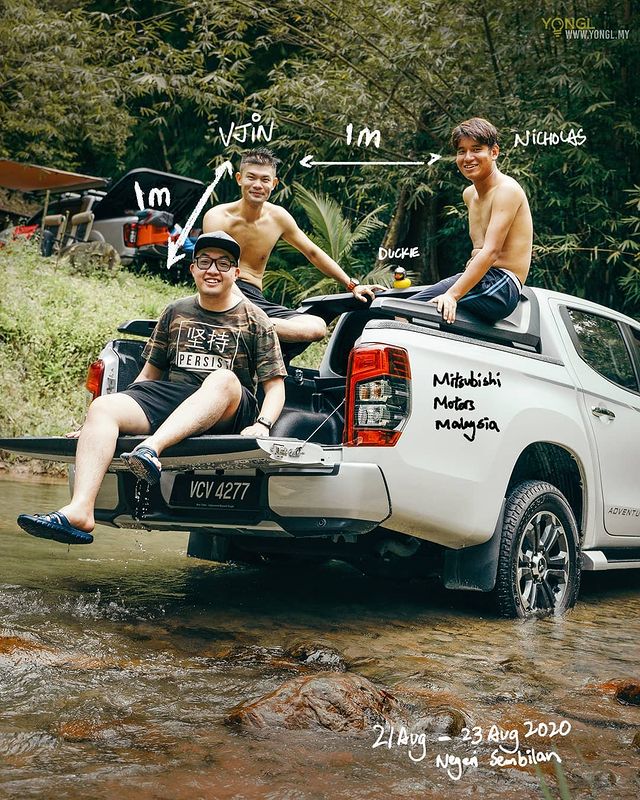 YONGL continues to create and inspire Malaysians by depicting the bits and pieces of their everyday life against a backdrop of surrealism. Check out feature stories about YONGL on Free Malaysia Today, the Sun Daily and World of Buzz. Stay updated with YONGL's latest works on his Instagram and Facebook.