The Saloma Bridge is a pedestrian bridge that spans across the Klang River to connect Kampung Baru to Kuala Lumpur City Centre. In the eyes of an artist, the Saloma Bridge creates a connection between the old and the new of Kuala Lumpur; it portrays the efforts to develop while preserving the foundation upon which it was built. In celebration of Sambutan Hari Wilayah Persekutuan 2021, YONGL tells a story of the Saloma Bridge with various Malaysian elements to accentuate not just what it is, but also what it symbolises for Malaysia.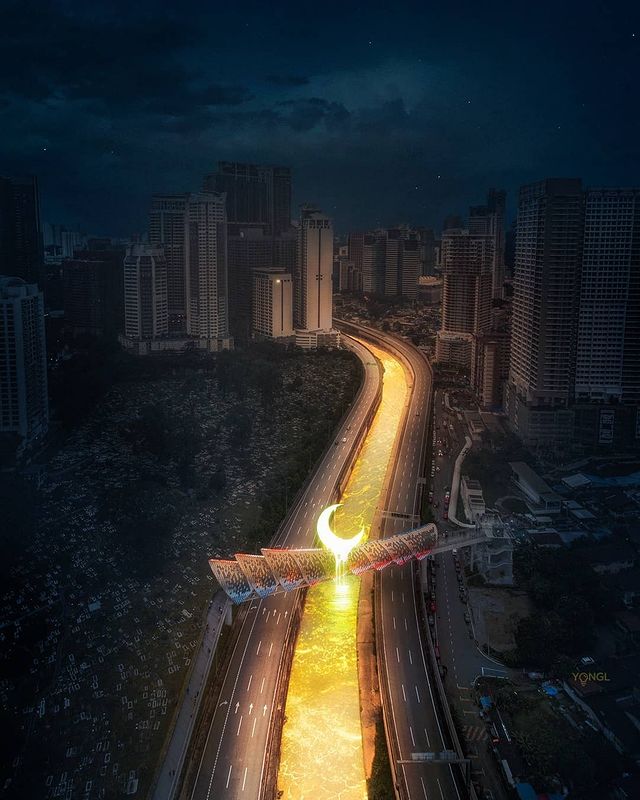 The Saloma Bridge bridges the gap between the modern city of Kuala Lumpur and the traditional village of Kampung Baru. Surrounding the quaint and humble Malaysian houses are contemporary buildings rising tall amidst the Kuala Lumpur skyline. YONGL encompasses the old and the new by presenting us with the big picture using aerial photographs captured by drone and mobile phone.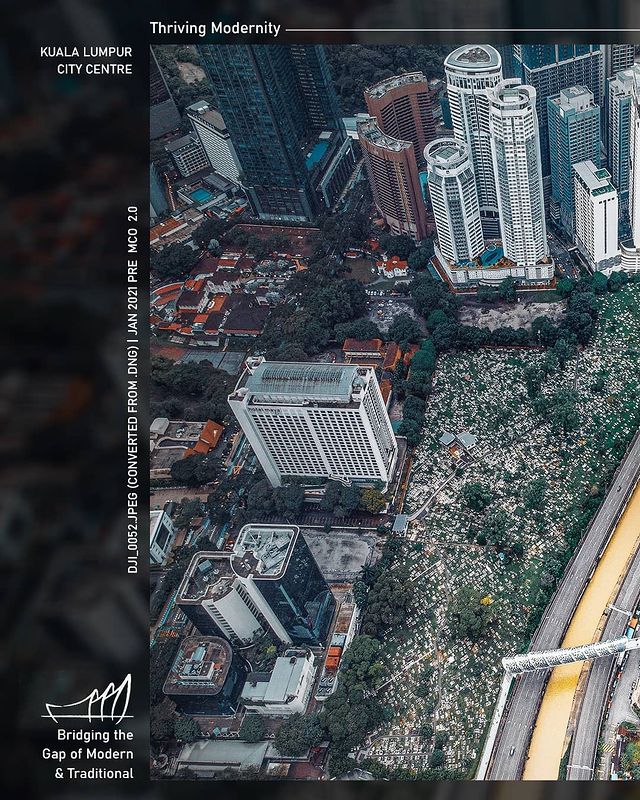 In with the new but not out with the old; YONGL highlights that in an attempt to preserve heritage, modern influences are built around traditional establishments — but YONGL also raises the question of whether this is an intrusion of modernity in traditional environments.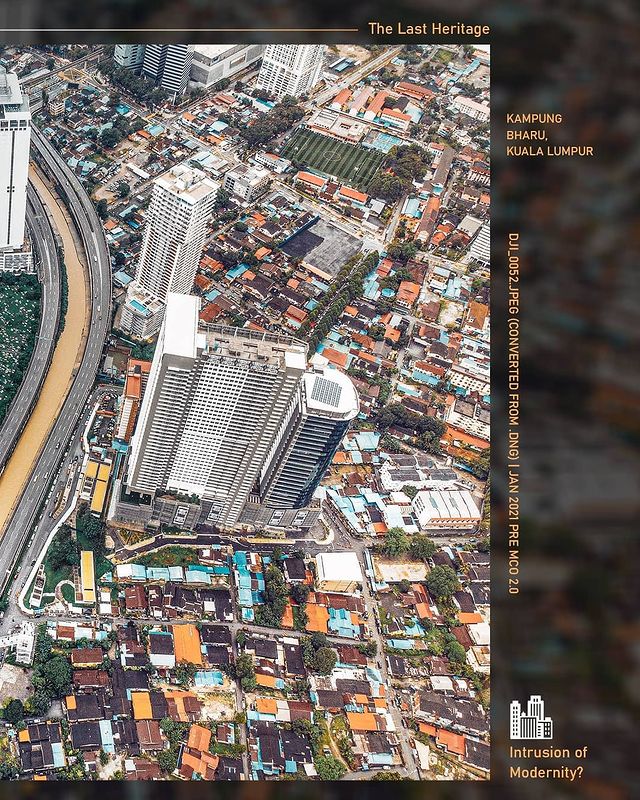 YONGL gets close and intimate with the Saloma Bridge to capture the beautiful views of the bridge's architecture and the metropolitan landscape that pedestrians see when they are standing within it.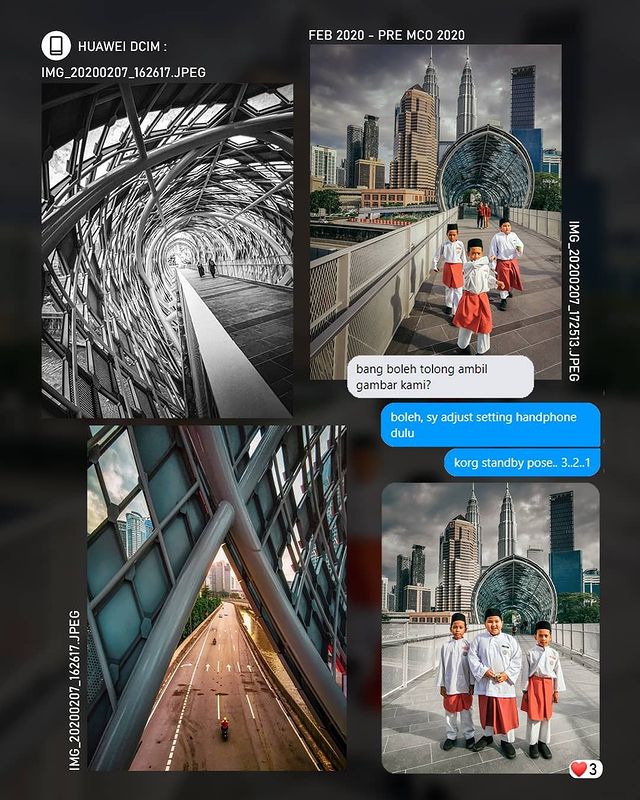 The hook, line and sinker of construction and development have reeled in the Saloma Bridge as YONGL has reimagined it; but there is light at the end of the tunnel and there is hope in every situation.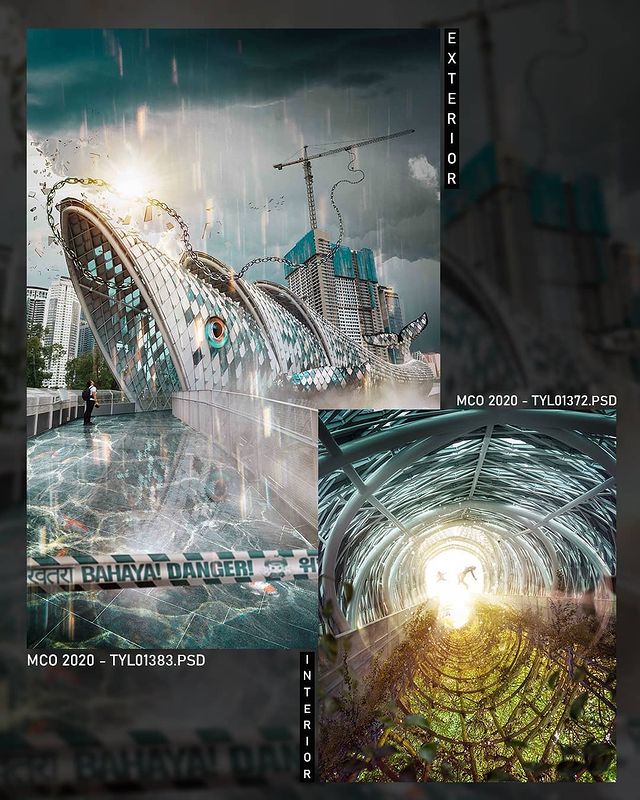 YONGL reimagines the Saloma Bridge and the Kuala Lumpur City Centre to be submerged in a futuristic underwater metropolis as in 2100. What's new in the present will become the old in the future, YONGL tells us to embrace all possibilities that the future holds for us.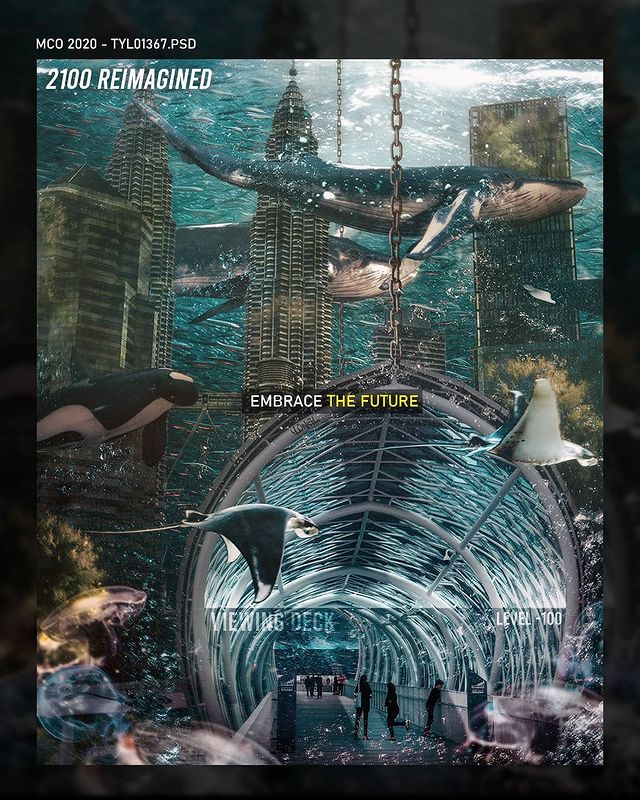 In this photo series, YONGL captures the present while remembering the past. There was a time when the Saloma Bridge did not exist and neither did a connection between the old and the new in the city Kuala Lumpur; but with a little bit of construction and a lot of effort, this nation has managed to preserve a balance between the two. YONGL reminds us that it is important to remember the past while we celebrate the present and look towards the future.
YONGL continues to create and inspire Malaysians by depicting the bits and pieces of their everyday life against a backdrop of surrealism. Check out feature stories about YONGL on Free Malaysia Today, the Sun Daily and World of Buzz. Stay updated with YONGL's latest works on his Instagram and Facebook.