Malaysia Day is observed on the 16th of September to commemorate the establishment of the Malaysian federation in 1963. On this special occasion that celebrates the unity in diversity of Malaysia, YONGL collaborates with OPPO to celebrate the Malaysian instruments that unite us all regardless of our race, language or religion. In this series, YONGL takes creative reimagination to the next level by not just commemorating Malaysia, but also OPPO by spelling out the brand name using our favourite Malaysian food, icon, sport, and flower.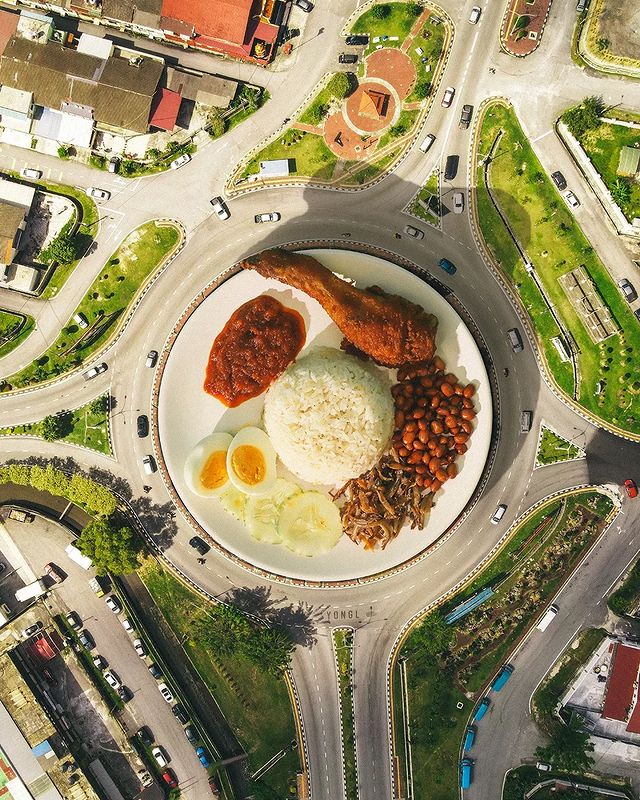 An 'O' is constructed using a round plate of Malaysia's national dish atop one of Malaysia's busiest roundabouts in the capital city of Kuala Lumpur. Nasi Lemak is an iconic Malaysian breakfast that is integral to the lifestyle of most, if not all, Malaysians and it is one that is eaten and enjoyed by people of different races who have different traditional foods.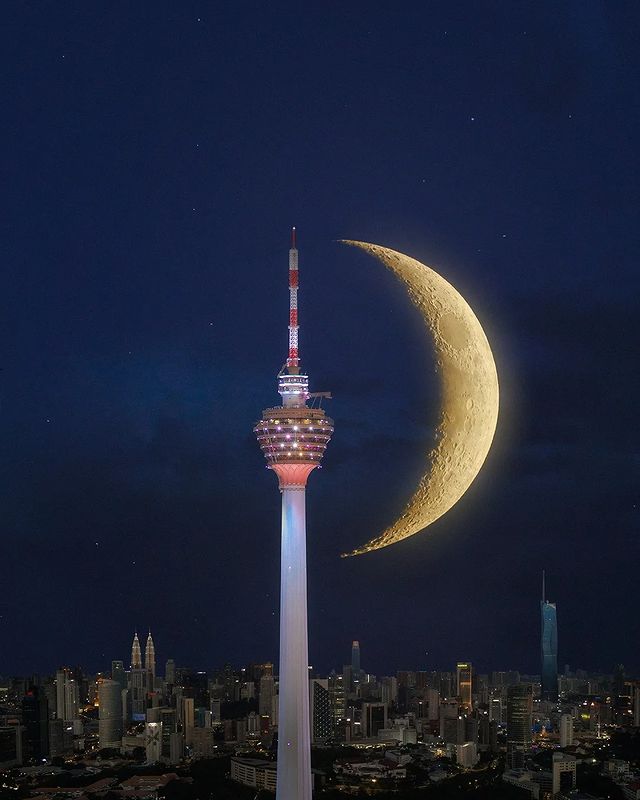 A 'P' is constructed using a crescent moon, as featured on the Malaysian flag, curving along the KL Tower, one of Malaysia's most infamous skyscrapers. In the background, we see some of Malaysia's most iconic skyscrapers standing tall amidst the KL skyline; the Petronas Twin Towers, Tun Razak Exchange, and Merdeka PNB 118.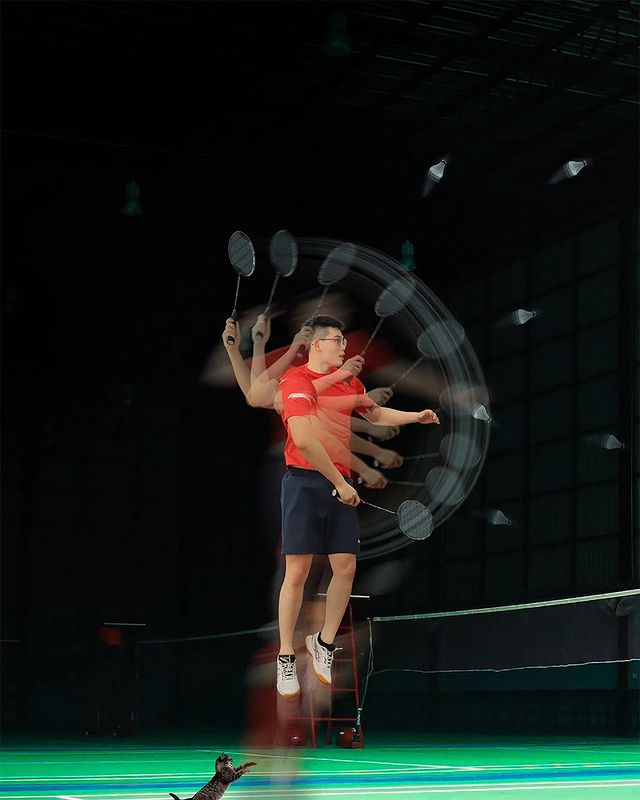 A second 'P' is created with one of Malaysia's favourite sports played in most childhoods and represented proudly in the Olympics — badminton. Standing in the famed Bukit Jalil National Stadium, the player and the curved motion of the badminton racquet form the letter. Of course, one cannot have the full Malaysian experience of playing a game unless interrupted by a pesky stray cat looking to join in the fun!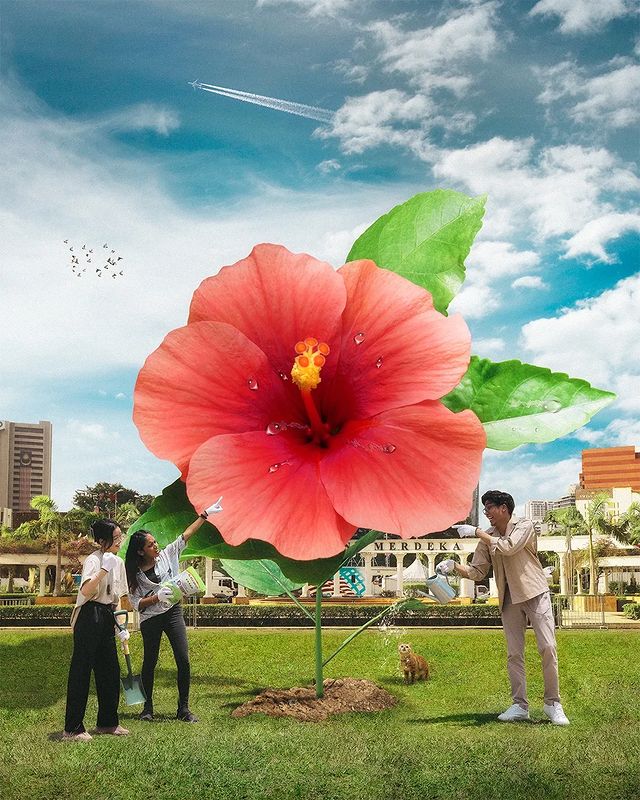 A second 'O' is represented by Malaysia's national flower, the hibiscus or better known as 'bunga raya', the celebratory flower. Standing amidst the Independence Square, a Malay, a Chinese, and an Indian (and a cat!) are nurturing the growth of the national flower to symbolise the unity in diversity of Malaysia as well as the collective effort of people from different diverse backgrounds that help build and sustain the harmonious nation that Malaysia is today.

Via his photography and graphic design, YONGL reinforces the idea that the grass is not always greener on the other side — sometimes, the greenest grass may be growing on the soil you're standing upon. YONGL captures the hidden gems of Malaysia with his creative lens to commemorate the beauty of our nation, its people and their culture. Malaysia is YONGL's source of inspiration and his intention is to tell its story through photography so that it may inspire others like it inspired him.
YONGL continues to create and inspire Malaysians by depicting the bits and pieces of their everyday life against a backdrop of surrealism. Check out feature stories about YONGL on Free Malaysia Today, the Sun Daily and World of Buzz. Stay updated with YONGL's latest works on his Instagram and Facebook.