As we grow up, we may be overwhelmed by the insurmountable responsibilities and struggles of life​; even to the point where we may feel that we have lost sanity in all sense of our aspirations and future prospects. In this artwork series, YONGL represents us as wanderers or 'city drifters' in a metropolis bombarded by a turbulence of lights — with a darkness in disguise. As a recurring symbol in many of YONGL's artworks, the moon represents a universal theme of hope in this series; and also serves a reminder that in a big, fast-paced, bustling metropolis, this small sprinkle of light is needed to keep us moving forward.
Inspired by YONGL's own journey of venturing out of his hometown and into the bustling city of Kuala Lumpur to pursue his studies and further his career, YONGL illustrates the emotional rollercoaster that young talents undergo when leaving the comfort of their homes and the familiarity of the environments they grew up in to find their place in this world.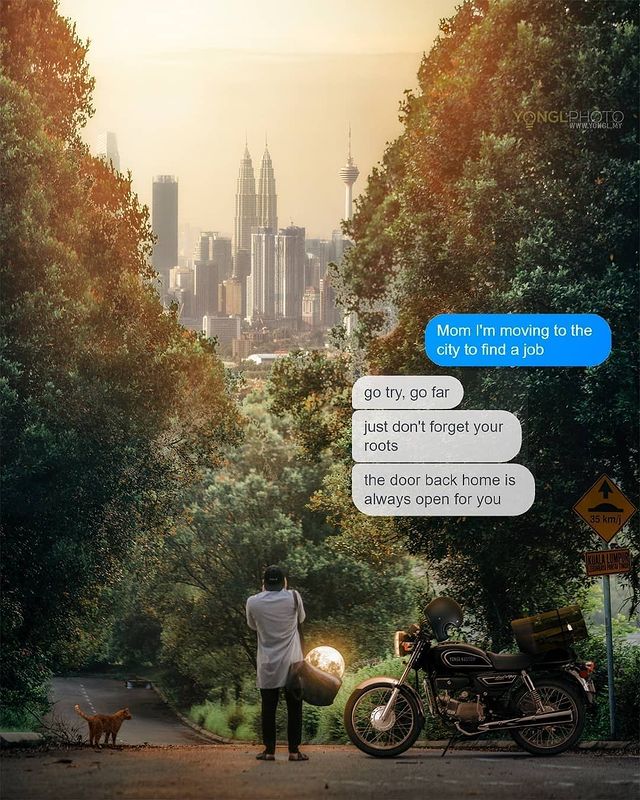 "Sometimes you find yourself in the middle of nowhere; and sometimes in the middle of nowhere, you find yourself". YONGL portrays the journey of trying and failing — and of trying again. He reminds us that it is okay to fail because failure is part of the process of succeeding. In the face of our failures and in the midst of the darkness, the moon shines its light to remind us that there is hope so long that we keep trying without giving up.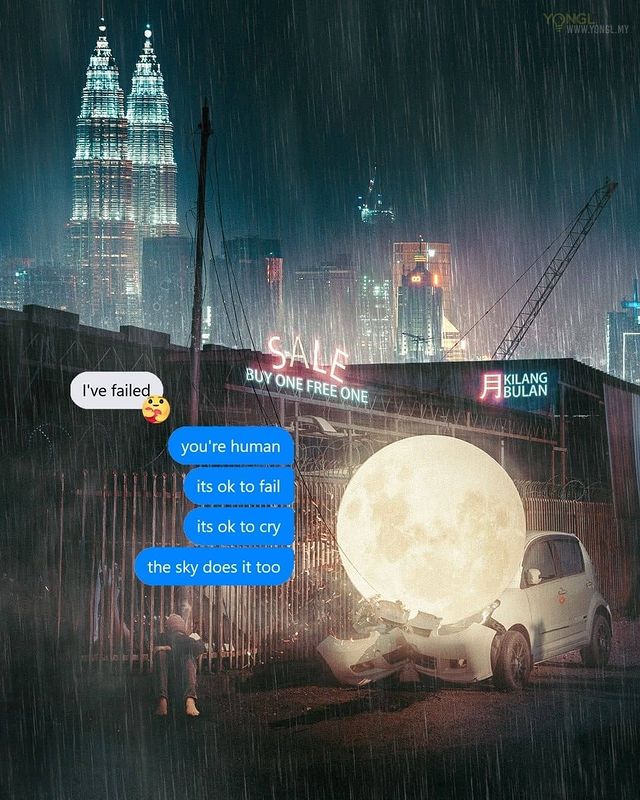 YONGL reminds us that we should pursue our passions regardless of social perceptions. It is better to find happiness in failure than to find misery in success; failure is not permanent, it is only a stepping stone towards success.
There are times when we may feel lost but we must not dwell in a state of hopelessness. YONGL tells us that we should rest to recuperate, but we must not give into helplessness by refusing to help ourselves and our situations when times are tough. Rather, we must continue with our journey of trying until we have achieved the goals we set out to accomplish.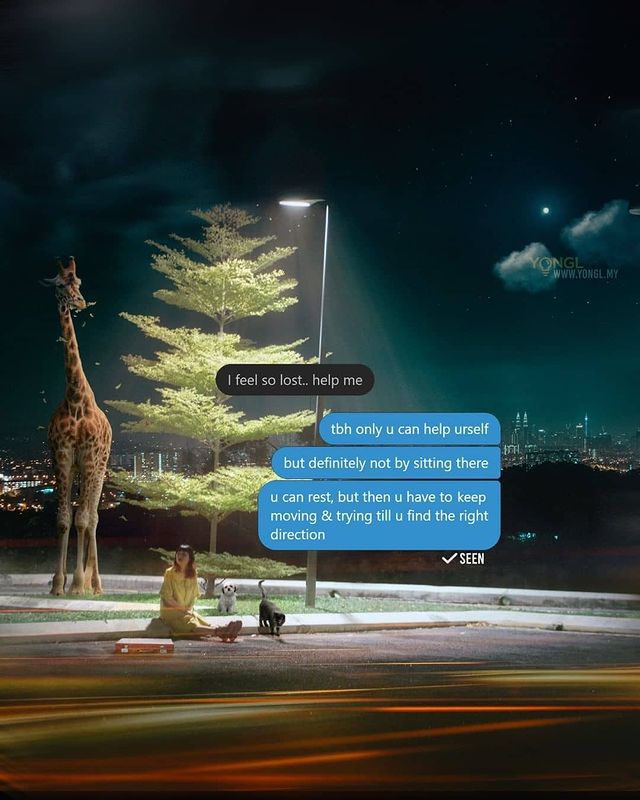 Oftentimes, we experience societal pressure to pursue career paths that can guarantee a successful future. YONGL reminds us that there is hope in every line of work that we wish to pursue; do what you love for a living so that you need not work a day in your life — but also remember that struggle is a part of success.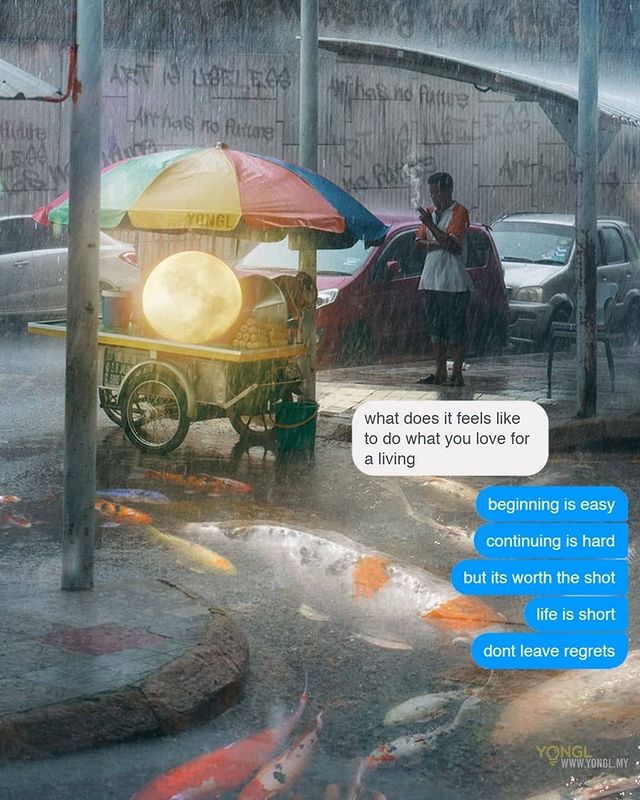 YONGL created this series to inspire young talents in Malaysia to pursue their dreams despite the long and difficult path they must take; even if it is the road less travelled by. "Every successful person has a painful story and every painful story has a successful end". YONGL had undergone this journey himself when he was a beginner in the world of creative arts and he hopes that his journey will inspire others to strive until they can fulfil their definition of success.
YONGL continues to create and inspire Malaysians by depicting the bits and pieces of their everyday life against a backdrop of surrealism. Check out feature stories about YONGL on Free Malaysia Today, the Sun Daily and World of Buzz. Stay updated with YONGL's latest works on his Instagram and Facebook.