Oftentimes, we complain to ourselves about the disadvantages of our background and the deficiencies of our upbringing due to where we were born, who we are and what we look like. In this series that encourages individuals to persist and rise, YONGL tells us that we should try to teach ourselves to be accepting of our fate while conforming to the best of our ability in order to break free from the invisible cage that traps our mind. YONGL conveys that an easy life softens you and a difficult life hardens you. Just like the plant that is being watered and nurtured in this series, we grow towards wherever the sunlight is — and we must not forget the ones who keep watering us.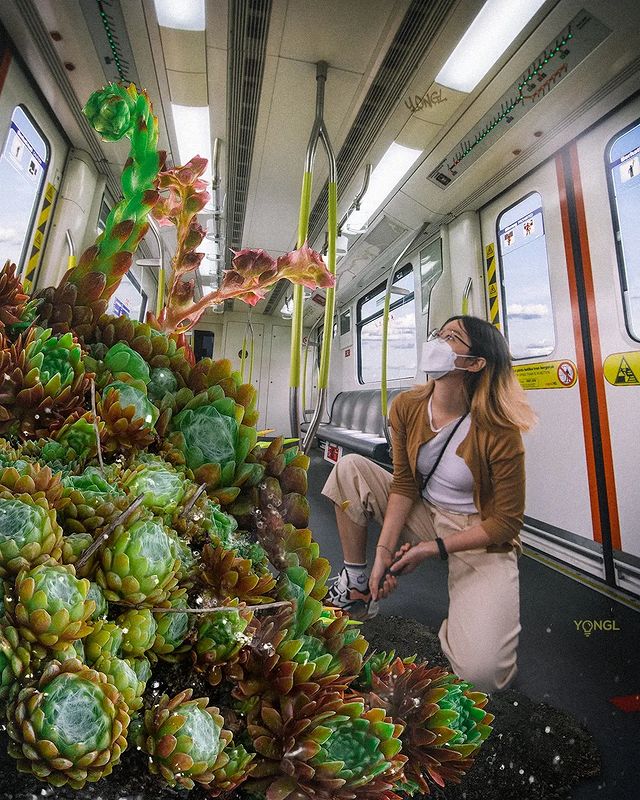 Malaysians have faced many hardships in the past few years from the COVID-19 pandemic, countless MCOs, economic depression and so on. In trying times like these, we have the tendency to feel hopeless and lost about where we are and where we want to go in life. YONGL created this photo series of luscious greenery growing in various modes of transport because regardless of where we are, we're always going somewhere.

YONGL illustrates scenarios in which plants and trees grow in places deemed impossible due to the lack of sunlight, water, nutrients, and soil upon which nobody treads on. YONGL tells us that much like these plants, we ourselves can grow and develop as individuals — even in the most unlikely and impossible conditions — if we were to accept our fate, adapt to our new environment, and find the things within it that can help us make the most of our situation and become the best versions of ourselves.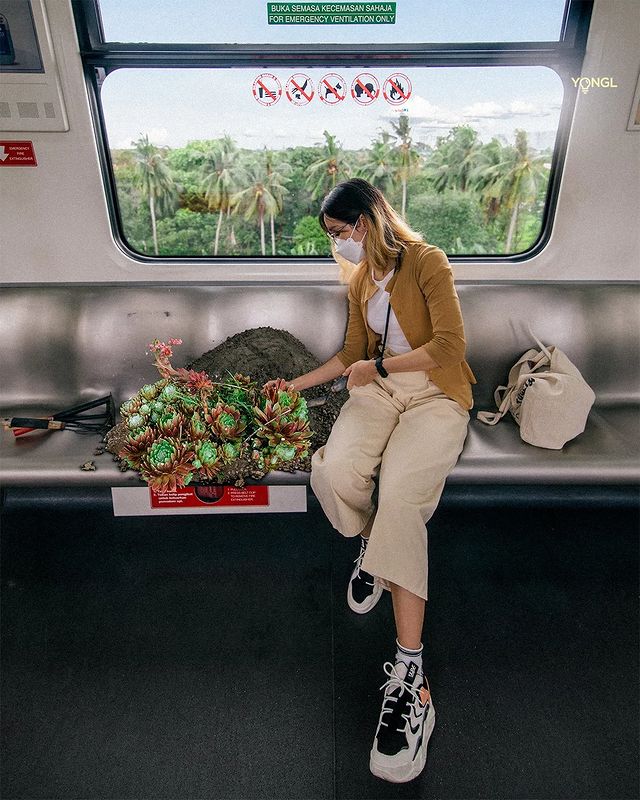 We all live in a shared world. Through his creative reimaging, YONGL advises us to nurture each other and society as well as we would with our own selves. Giving more to others does not mean having less for ourselves. YONGL motivates us to help nourish society so that we all may collectively create a better world to live in, and ensure that the future generations have greener pastures to build their lives upon.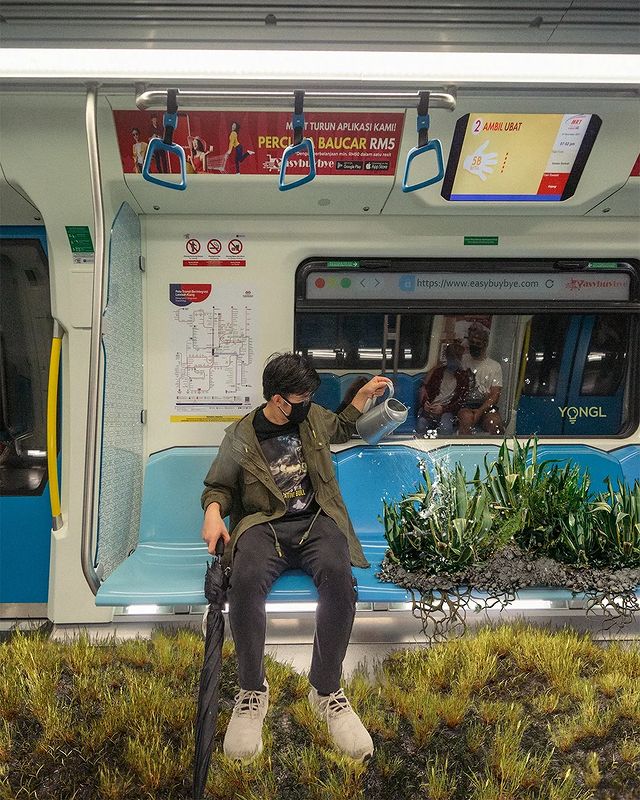 With this photo series, YONGL encourages creatives to be resilient; to be persistent in pursuing their goals and ambitions, and to nurture their talent until they are able to rise to where they want to be. Every creative journey begins with the first step, and then many baby steps, before one can walk and then run. Planting a seed means that you believe in a tomorrow for it to grow into a plant. YONGL inspires creatives to keep nurturing their green shoots until they blossom into flowers for the world to see and appreciate.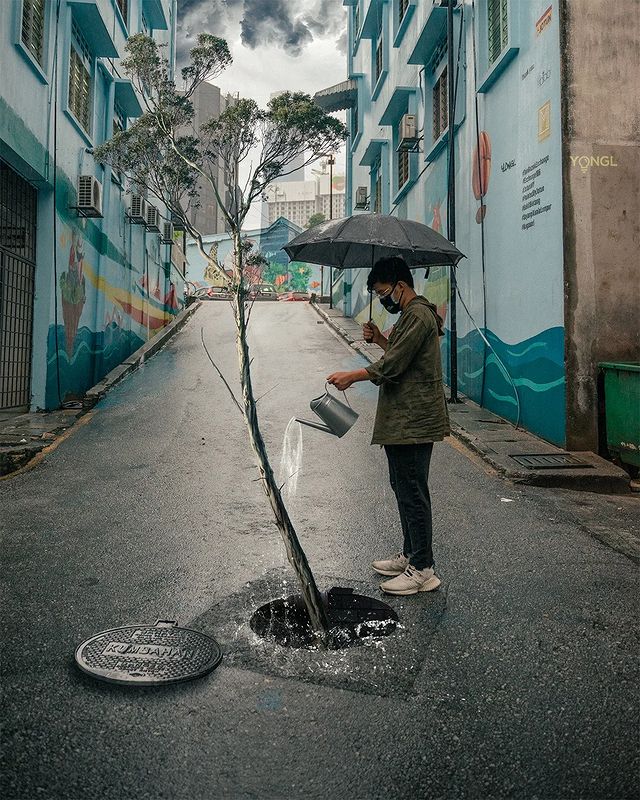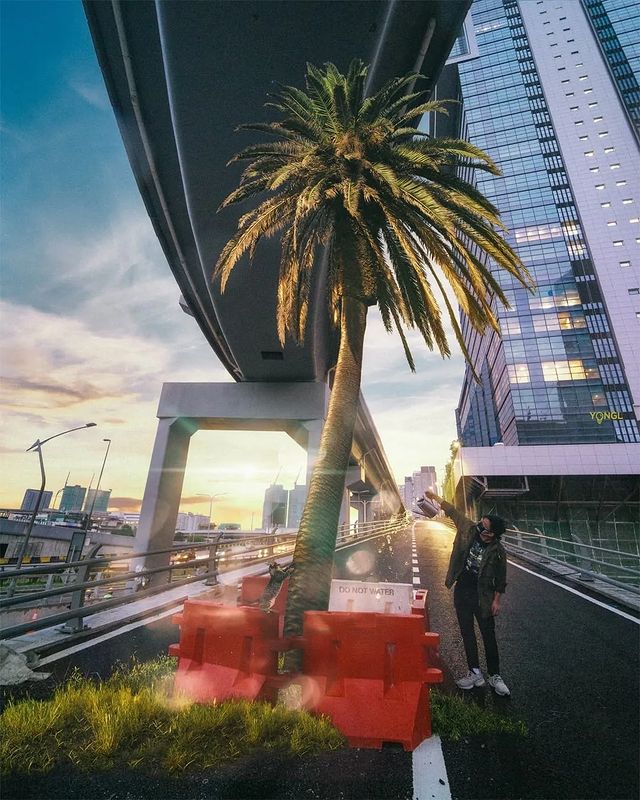 YONGL continues to create and inspire Malaysians by depicting the bits and pieces of their everyday life against a backdrop of surrealism. Check out feature stories about YONGL on Free Malaysia Today, the Sun Daily and World of Buzz. Stay updated with YONGL's latest works on his Instagram and Facebook.