Is there anything in this world that is more important than freedom? To YONGL, that something would be riding on a two‑wheel automobile; journeying through places unburdened by thoughts. YONGL's love for motorcycles was revved up in his high school days by an old underbone bike that allowed for his freedom to be expressed. This honorary series uses a combination of artistic endeavours and multiple free‑roaming experiences to treasure YONGL's obsession with diverse types of bikes.
Started from the bottom, and now we're here. Using illustrations, YONGL tells us that we must take pride in where we started, for that's where we lay the foundation of our success stories. It was the underbone bike which gave YONGL the freedom to express himself that inspired him far enough until he was able to ride a Cardinals Racing bike. Our successful selves are reflections of our past selves that worked hard to achieve the dreams and ambitions that led us to where we are now.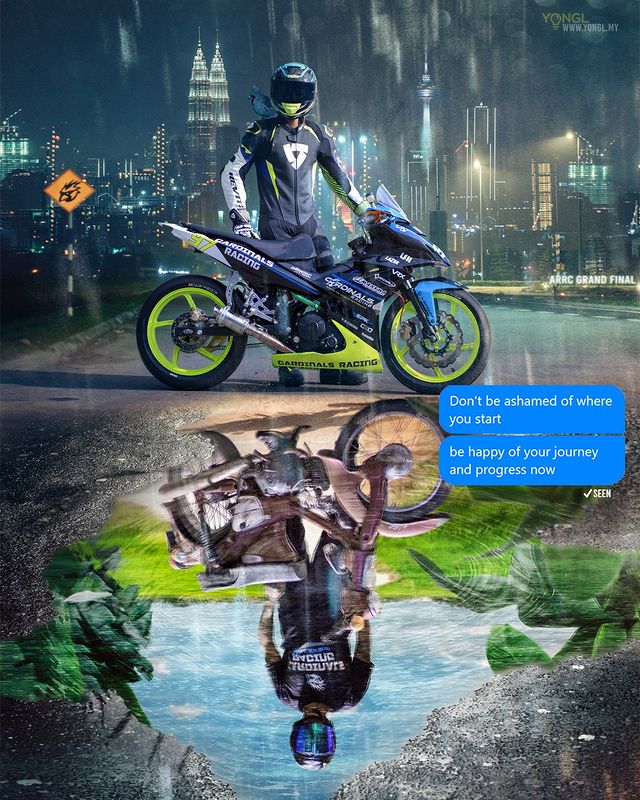 With great freedom comes great responsibility. YONGL depicts the harsh conditions that one must battle, even when equipped with the freedom to do whatever one wants to in this world. Brace yourself to reach your destination safely, and to preserve the thing that gets you there.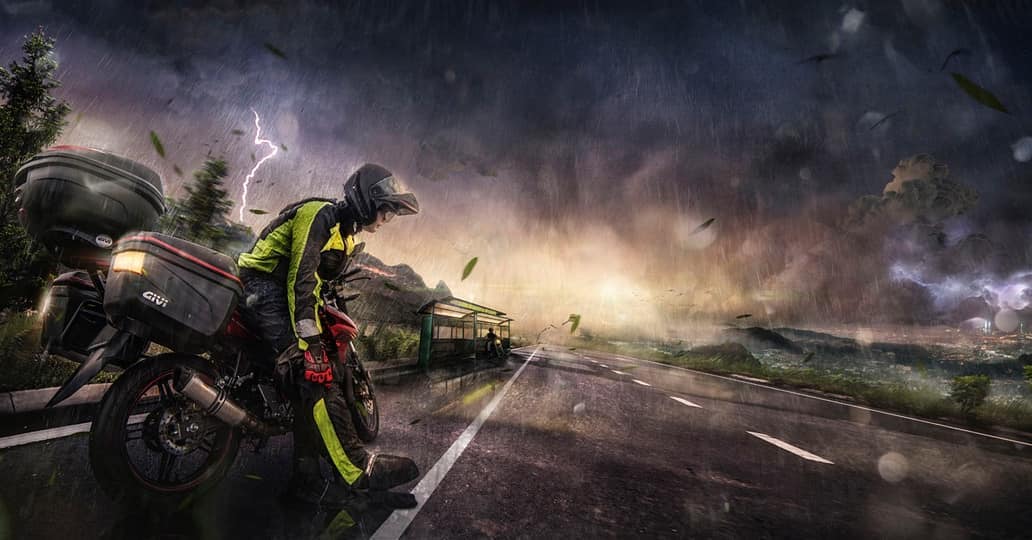 YONGL illustrates how he feels when he is riding on his bike — as offensive as the wolf, as defensive as the cat, and as steady as the cardinal. A joy as simple as riding a bike can make one feel very powerful in his element. We all have our own prized possessions that give us this sense of freedom and power — what's yours?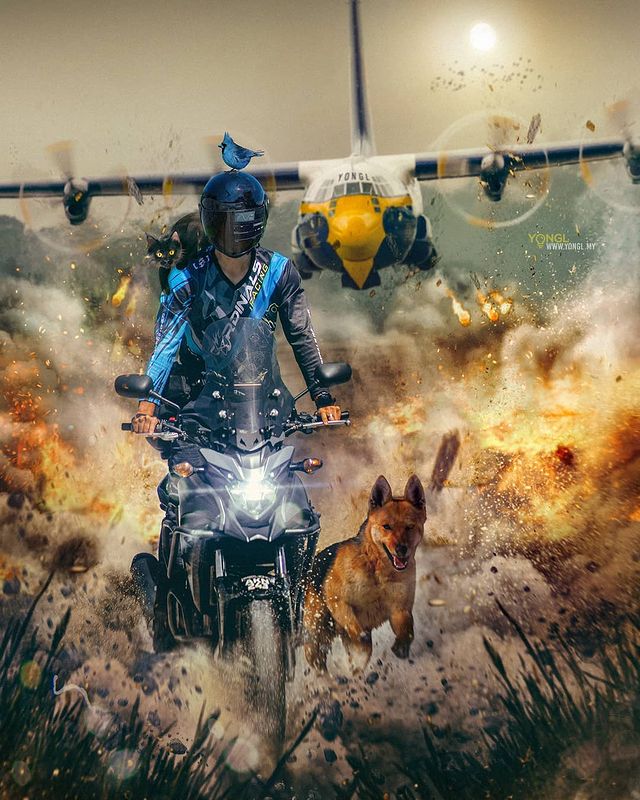 The freedom to do whatever you want can be interpreted in two ways; the first gives you power to live your life the way you want to and the second gives you the convenience of living life the way you want to. Sometimes, you may prefer a chill and laid-back journey where you can appreciate everything you sense around you.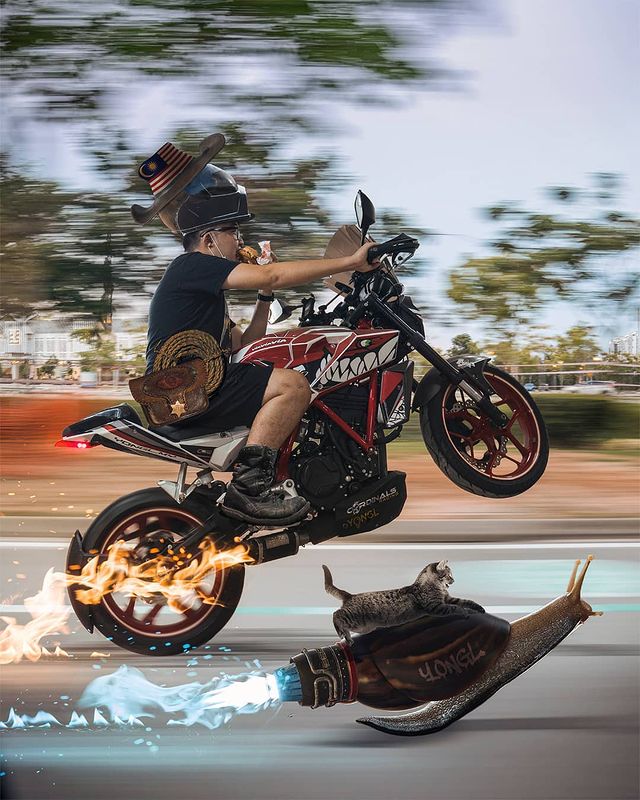 Sometimes, you may prefer an exciting, fast-paced journey where everything is a beautiful blur of colours and notions.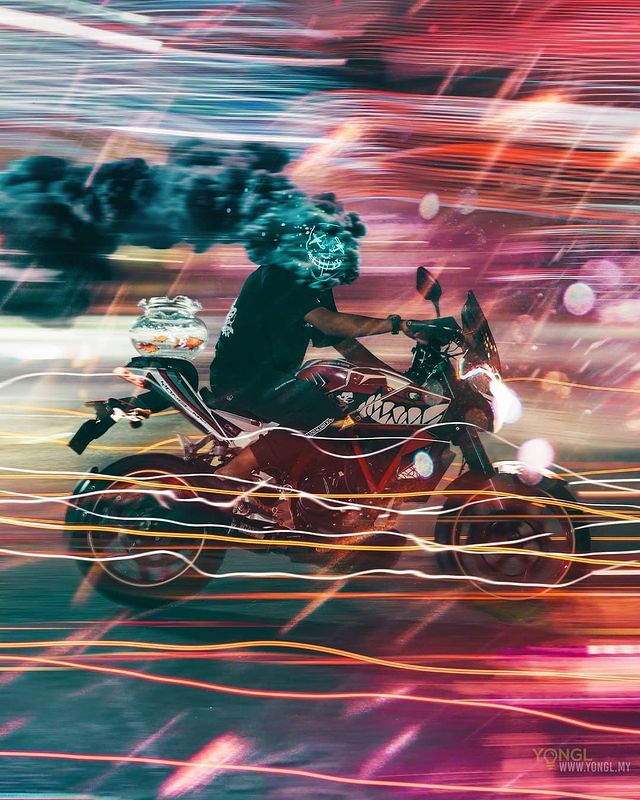 In the video game that is reality, YONGL uses his bike to ride and navigate the various areas of a map with free-roaming access.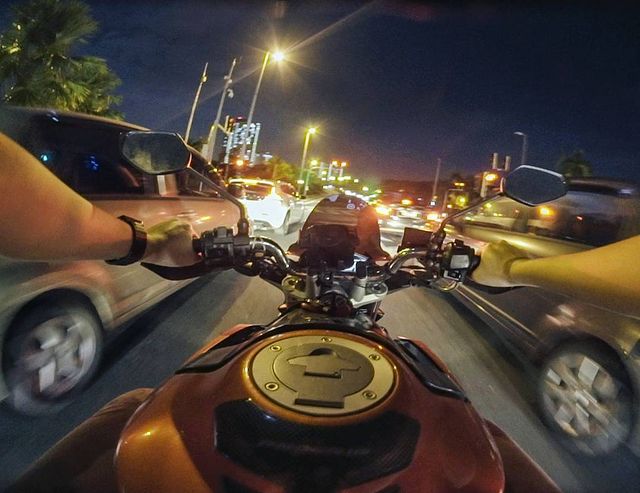 YONGL continues to create and inspire Malaysians by depicting the bits and pieces of their everyday life against a backdrop of surrealism. Check out feature stories about YONGL on Free Malaysia Today, the Sun Daily and World of Buzz. Stay updated with YONGL's latest works on his Instagram and Facebook.