21 YEAR OLD Chun Ming from Alor Star, Kedah developed an interest in taking photos and spent his free time learning the ins and outs of photography and editing. Inspired by creatives such as Elia Locardi and YONGL, Chun Ming, who also goes by CM, photographed cityscapes around Penang when he wasn't studying. 
Currently, CM is studying a Bachelors in Interior Design at Raffles College, while working as a photographer at PROPERTYRANGERS. CM believes that to stand out among others, every creative has to develop a unique style of their own.

In an online interview, we sat down to talk about his inspirations, what he loves about Interior Design and his plans for the future.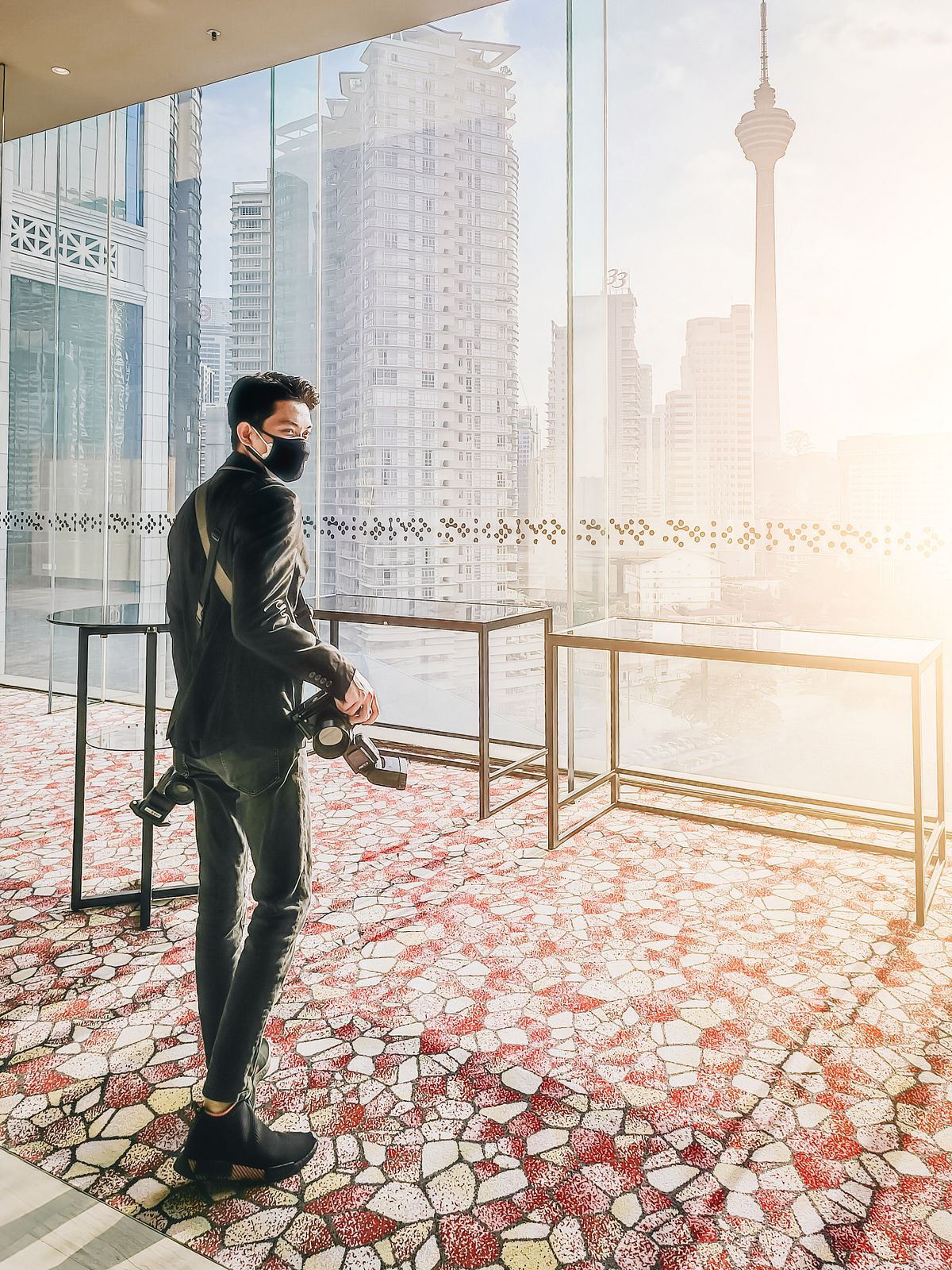 Tell us about your creative journey
As a kid, I was extremely curious how the photographers produced so attractive images. Determined to figure out how they did it, I started to explore and delve into the world of photography. I then realized how some of the photographers captured the blur effect of waves that weren't visible to the naked eye. Turns out they used long exposure, camera sensors and a low shutter speed. 
From then on, I developed an interest in photography and  I tried as much as I can. I eventually stuck with landscape, macro and insect photography. Wherever I go, I would take my phone along with me to capture objects and views that caught my eye. Back then I had minimal equipment, a phone camera and a budget kit with wide angle and fish eye lenses.
How did your creative skills progress?
A turning point in my creative journey was discovering this amazing landscape photographer, Elia Locardi. He takes a lot of photos of landscapes and cityscapes and has a very distinct style, with a very vivid color palette. I was awestruck by his work and opportunity came for me when a friend of mine bought Elia Locardi's volume 1 tutorials. After watching them multiple times, I managed to polish up my editing skills.
Around the time I came across Elia Locardi's work was also when I asked my dad for a 18 - 55mm DSLR camera. My passion for photography burned brighter as I realized the potential of my new equipment and I went all around Alor Star taking pictures, of the cityscapes, the port and everywhere I could go.
Later on, I came to Penang to pursue a Foundation in Arts. During my free time, I would go on one day trips, taking Rapid Penang around Georgetown, taking pictures of Komtar and the Clan Jetties. I've never run out of spots to shoot since I was always on the look out for hotspots on Insta, getting the coordinates and where to get perfect angles of some specific spots. 
When I came to KL for interior design at Raffles College, I started using my phone for photography more often, because I felt that the DSLR was too bulky to carry around the city. It's great that smartphone cameras can already take high-quality photos, with wide-angle and night mode functions it didn't used to have.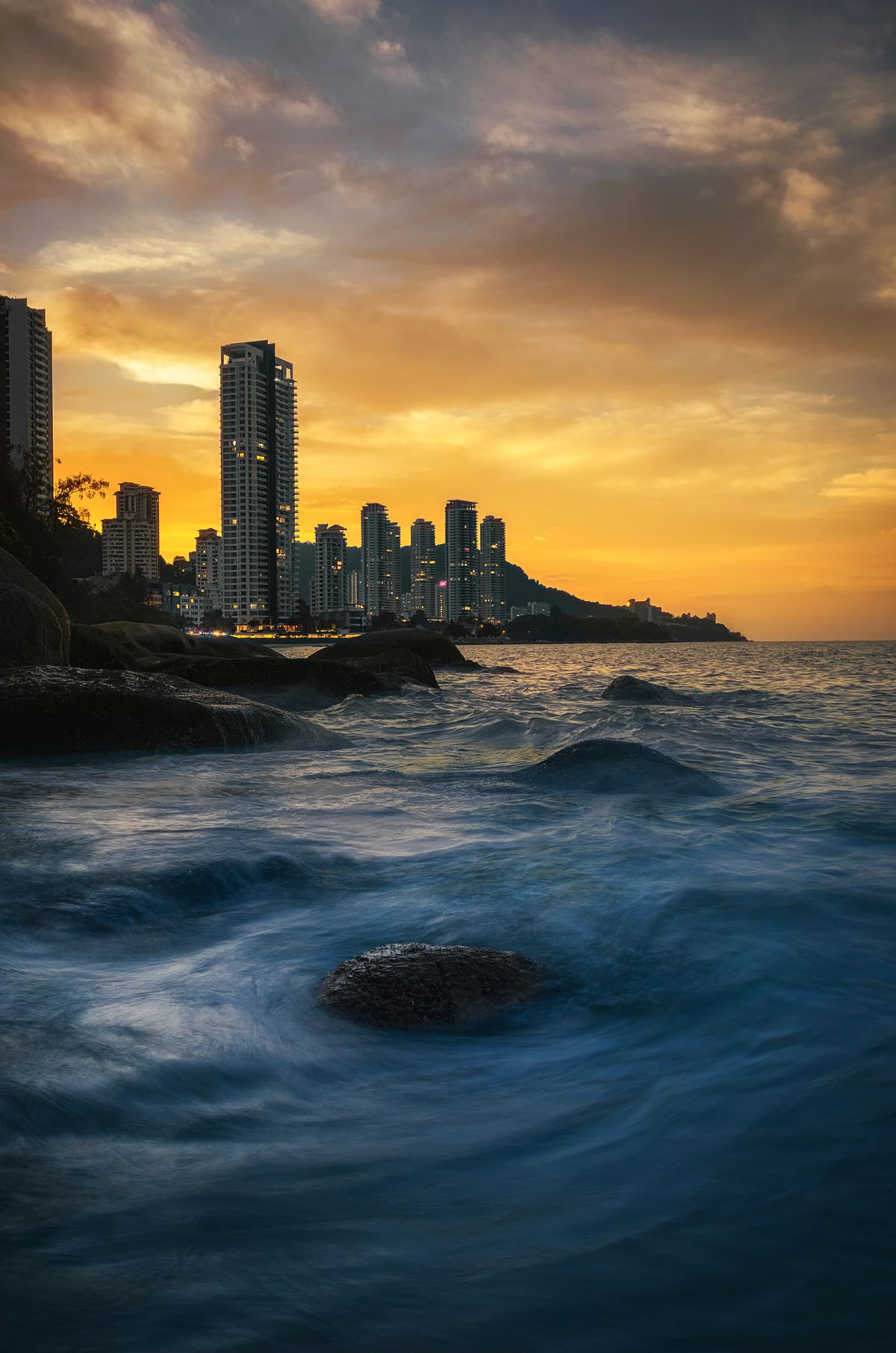 What do you enjoy the most about pursuing a Bachelors in Interior Design?
What I love about studying Interior Design and what I spend a lot of my time on is 3D rendering. I love having a picture in mind of what I would want a space to look like and bringing it to life.
Other than 3D rendering, I find space planning really interesting. The course equips us with the skills to plan out our designs for a space and visualize the walking flow. For example, when customers enter a retail shop, what is the first and last thing they see and the spaces they pass through. We also learn things like how to arrange objects in a room, design walls and coming up with interior concepts. 
The challenge with space planning is meeting the client's expectations, so a lot of communication is needed. We as designers have to understand what the clients want and the vibe the space gives off. If you're serving a client who loves nature, then we would incorporate a tree and it's characteristics into the design.
How did you meet YONGL?
I saw a post of him on Insta setting up a tripod on a pick-up truck in the forest with Alor Star tagged as the location. Being from Alor Star, I got curious, so I asked him where he was from. Turns out his grandparents are from here. Our conversation continued and we agreed to meet up and go taking photos.
What motivated you to be a part of PROPERTYRANGERS?
Photography, interior design and visual imaging are interrelated fields. I felt that with my background I could contribute to YONGL's newly founded creative agency. In the future, not only can I do interior design, but I can also help the YONGL's clients with the photography and editing. 
Seeing more and more properties develop in KL and Cyberjaya, I feel that PROPERTYRANGERS has a lot of opportunities and potential to grow into something huge.

Other than Elia Locardi, who else inspires you?
YONGL of course! He also uses very bright and poppy colors for his work and what I admire most about his work is his imagination. He's brilliant at bringing unconventional ideas to life, which I feel many Malaysian artists lack. Everyone can learn to take photos and do editing, but not everyone has the creativity to do what YONGL does. 
What I noticed with many creatives in the country is they love to replicate work of artists from overseas. For example, I see a lot of Malaysians everywhere making artworks of a deer with glowing horns. That's why I strongly believe that everyone should develop a unique style of their own and I'm slowly doing that too myself.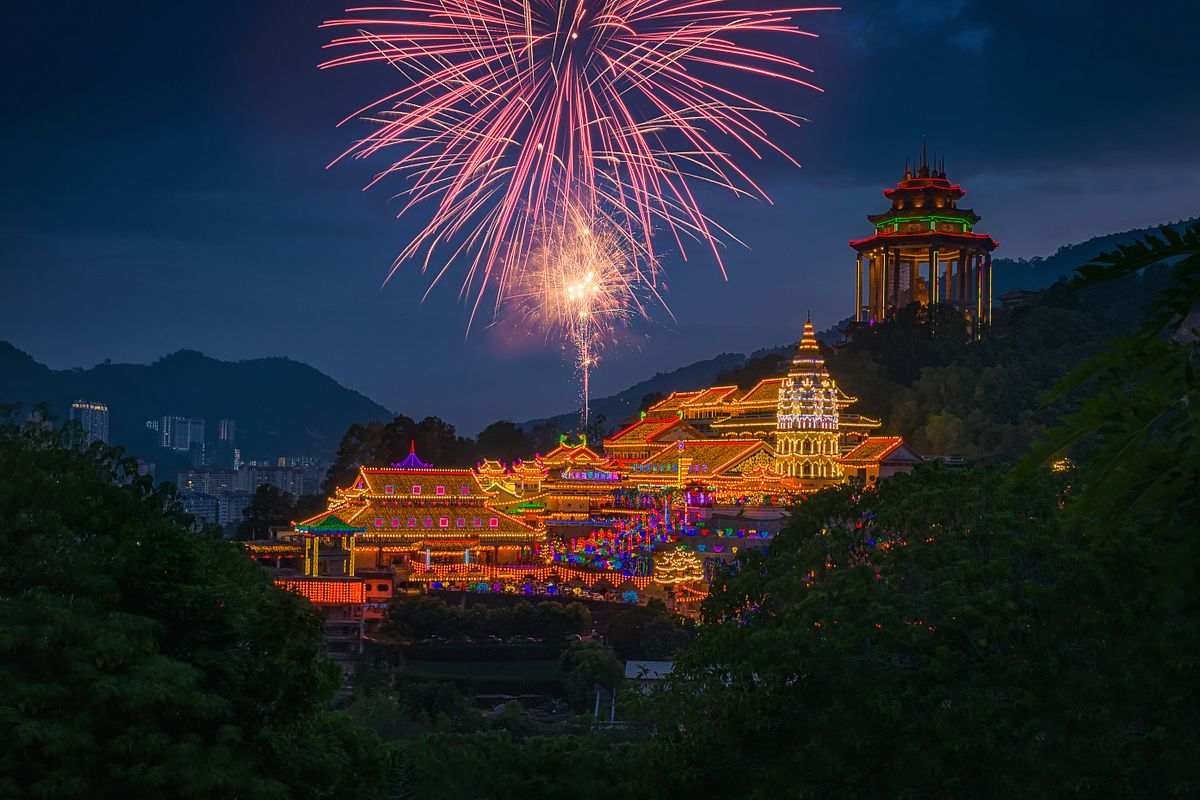 What are your aspirations? What's next for Chun Ming?
I see myself working under a very well-established interior design firm for 1 or 2 years before turning freelance. At the same time I'd want to continue working with YONGL at PROPERTYRANGERS. The dream is to balance both. If my future clients ever need some visual imaging, 360 virtual reality and photobooks, I could refer them to PROPERTYRANGERS. Likewise, if any PROPERTYRANGERS' clients require interior design, I can contribute my part.
What's your advice to other young creatives like you?
The most important thing an artist needs to develop is their creativity. I feel that everyone has to have their own unique style, something that distinguishes you from others. Only then, your portfolio will be able to attract your audiences' attention.
The second thing is passion. I believe that everyone should find something they enjoy doing. something that feels right to them. Just recently, I saw a couple of my peers drop out from the program, since they were directionless and were under tremendous amounts of stress doing things they disliked.
I would recommend finding something that suits you first. From there, you find a sweet spot where the work you enjoy doing gets appreciated and wanted by people. 


For more of CM's work, do check out his Insta.


Interested in being featured in this Spotlight section? Submit your best works and bio to yinze@yongl.my. We'll get back to you if you are chosen to be featured.